Our Story

IMPACTfull Life is the brainchild of Rob (pictured here), his wife Davina and their friend Josh, an aspiring film maker. One day in the summer of 2016, Rob and Josh were marveling at the amount of money that was being made on YouTube and started thinking about starting a channel of their own. After tossing around several ideas, they settled on a channel designed to inspire and motivate others.

After discussing the idea with Davina, who agreed to be the business manager, they formed IMPACTfull Life, LLC in the fall of 2016. Soon after, filming began. In late November 2016 they went live.

The name IMPACTfull Life contains

three separate words: IMPACT (which is an acronym for Inspiration & Motivation Plus Action Creates Transformation), Full and Life. The mission of IMPACTfull Life is to encourage people all over the world to make an Impact in their lives and the lives of others so they can lead a Full Life. You can read more about our Why below.

As the primary content generator, Rob reads, listens, watches and searches for anything that inspires and motivates him. The goal is to become the most impactful motivational distributor on the web. Each week, the team releases videos containing book reviews, quotes, and action steps as well as anything else that will impact others. Josh is in charge of film production and editing, and Davina runs the business.

In January 2017, this website was launched to expand the YouTube channel and allow the team to offer more than videos. The website contains a Blog page filled with impactful thoughts and a Resources page where you will find products and links to help you on your journey.

Our newsletter, "The Monthly IMPACT" is debuted in February 2017 and contains a summary of the things that inspired us throughout the month, as well as some personal insights. You can subscribe for FREE

here

.

Best of luck to you on your journey. If you do not find what you are looking for here, keep looking. Never give up on your dreams. You

can

make an IMPACT and you

can

lead a FULL LIFE.
---
Our YouTube Channel

We launched our YouTube channel in November 2016.

To check out our channel

click here

The main purpose of our channel is to produce videos that are designed to get you thinking, planning and doing whatever it takes to lead the life you want to lead. We cannot do the work for you, but we can be by your side encouraging you every step of the way.

We strive to bring you useful, concise videos to give you the inspiration, motivation and action steps to take you from where you are to where you want to be. So please enjoy our channel, use the information to IMPACT your own life, and then share the videos to IMPACT others as well. Remember, if you help someone up a mountain, you're closer to the top yourself.

Again, thank you so much for checking us out, we're glad you found us and we hope you find our videos impactful. We look forward to reading your comments regarding your successes and struggles, as well as what you'd like to see more of. We hope you will subscribe to our channel and of course follow us on social media by clicking the links below.

One final thought, Zig Ziglar once stated "People often say that motivation doesn't last. Well, neither does bathing - that's why we recommend it daily."

So find your daily motivation and start making an IMPACT today!
---
Our Why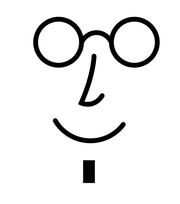 So why am I doing this?

As I write this, I am a 48 year old who sits at a desk working for a company 40 hours a week and living paycheck to paycheck. I am at the bottom rung of the corporate management ladder and I drive 1 hour each way to work. I have a team of employees that I lead, and we have a vitally important role that helps contribute to our company's success. I do not have a bad life at all. I love my wife, my daughter, my family and we're making ends meet. We're getting by. My wife and I have a mortgage, 2 car payments, student loan debt and credit card debt on top of our regular bills. We both work full time and we bring home just enough to pay everything. We have a budget, and a plan to get out of debt, and then start saving more and possibly investing. We could probably keep going like this for the next couple of decades. I don't hate my job, I don't dread going to work every day, and I actually like what I do and the people I work with (I know, I'm fortunate compared to some of you).

So why are we starting this business? Sounds like we're doing ok, right? We are doing ok. But there's a hunger in me for something more, a calling to do something great with my life. I know I am capable of so much more. Not only do I believe that, but I've been told that throughout my life by people whose opinion I value. I'll bet some of you reading this right now can relate. You may be thinking, do I really want to keep doing what I'm doing now, hopefully get out of debt and have enough money when I get older to retire and enjoy myself? I know that because I had those same thoughts. And then I did something crazy.

I decided to make my life better. Now I didn't know at the time how I was going to do it, or what I was going to do. I just made up my mind to take a different path.
And I sincerely hope you make that decision today, if you haven't already. Because until you make that decision for yourself, nothing else that I or anyone else can say to you will matter.

But if you have made that same decision, to make a positive change in your life, to go down a different path, then congratulations. This website is devoted to you and your journey.

The next step is figuring out why. Why do you want to make a change? As I said before, I could have kept going, stuck to the plan, in the hope that things would get better eventually. A lot of you out there are hoping the same thing. I decided I didn't want to wait for things to better, I was going to go out and make them better.

Why? Because not reaching my full potential was eating me up inside. Not helping other people reach their full potential when I believe I have the ability to do so is not fair to all of you out there that need my help. People just like you. So that's why. I started this business to reach my full potential and help as many people as possible do the same thing.

I'm convinced that your WHY is more important than the WHAT and the HOW combined. If you don't have a WHY that drives you, you don't need to be worrying about WHAT you're going to be doing or HOW you're going to be doing it.

WHY do you need to make changes in your life?

WHY do you have an empty feeling in your life?

WHY do you want to be successful?

WHY do you want to be rich?

WHY are you reading this right now?

So why would I do this? It's not for the money. Money does not drive me, never has. But certainly having more money frees you up to have less stress (paying bills, getting out debt, etc.) and less stress allows you to live a "want to" life instead of a "have to" life. That's my goal - a "want to" life.

Certainly I hope we make money doing this, because it will allow us to help more people and have a positive impact on the world. I want to support others who have great ideas, I want to put money back into my local community, I want to help my friends and family when they need it, I want to buy things from companies that I believe in. All of that takes money.

With that being said, if I can impact even one person with this business and we never make a dime, I'm ok with that. Because that one person may go on to become incredibly rich and successful and use their money to have a positive impact on the world. That one person might be you.

My passion is helping people. That's what fuels me. I have had more energy and drive since we made the decision to start this business than I have had in years. And we don't even know what this business is going to be yet. How crazy is that? But I know it's going to be fun, and I know it's going to be a lot of work and I know the more people we can help improve their lives, the more successful we will be. In fact, I have committed to doing this regardless of whether or not we make any money at it.

At least for a while. So sit back and watch us, or get in the game. It's your choice. We've already made ours.